The bright side of AI is here!
PosEmo is an attempt to understand better what people think and how they feel – implemented on a bigger scale than ever before, with the state-of-the-art artificial intelligence methods. The solution is based on technology that is already available to the people – a simple web camera. It allows you to track interest and assess attitude of the person in front of the camera in real time!
How it works?
Our algorithms have strong scientific background – interest and attitude measures are based on scientific research on the psychophysiological aspects of emotions. For even better performance PosEmo is also equipped with advanced artificial intelligence and computer vision methods.
Because our client's privacy is our priority, our algorithms are carried out with full anonymity. All the sensitive data is being processed on person's computer, and the only measures that are being send to the cloud server architecture are the anonymized interest & attitude measures.
---
Newsroom
Usage possibilities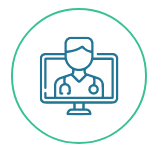 on-line mental health
PosEmo provide psychotherapists with additional measures of human behaviour, reflecting people's emotions and cognition, hence improving therapeutic value of the session for the patients.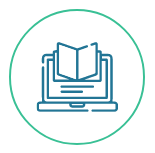 e-learning materials
By using PosEmo we can support usability researchers of e-learning platforms and creators of educational content.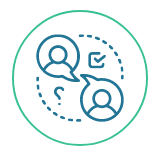 interview and meeting support
Our proposition is a tool to measure person's engagement and activity durnig online meetings. It reduces the distance introduced by the videoconferencing platform and supports non-verbal communication.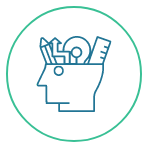 Innovative Art&Science
Enriching an artist with real-time feedback about person's engagement and attitude creates a possibility to produce more responsive and personalized art.
Our Partners
Contact us!
we invite you to cooperation